Winning media coverage can make all the difference to the fortunes of a startup. Building up mentions across a range of media will help cement your legitimacy and credibility with potential investors, customers and new hires. You therefore need to make it as easy as possible for journalists to find relevant information about you. So what you need is a startup media kit.
Also known as a press kit, in this post I'm going to explain how to write a startup media kit, what to include in one, and when to use it.
What is a media kit?
In the world of PR, a media kit or press kit provides a high level overview of your business. The purpose of it is to provide a handy resource of information to the press. This should include things like a mission statement, achievements and milestones, leadership bios, details of your products and services and downloadable images.
Why do I need a media kit?
A startup press kit makes it easier for journalists to find information about you. It also helps them to stay "on message". And as one of the main issues with earned media is that you can't control the message, this is very important.
When writing a story about a company, a journalist will often scan it's website and copy and paste certain sections. Therefore, you want to make sure they're referring to information you want them to use. By providing succinct information in your media kit, you massively boost your odds with this.
How do I write a startup media kit?
Here's what to include in your startup press kit, along with examples:
As you're a startup, your first job is to educate people on who you are and what you do. Keep it brief and on point, avoiding waffle. The first few sentences should provide sufficient information for the reader to understand what it is your company does.
Once you've got the key information across, you can then add a bit of depth with your founding story. Here's a great example of this done well on Kickstarter's press page.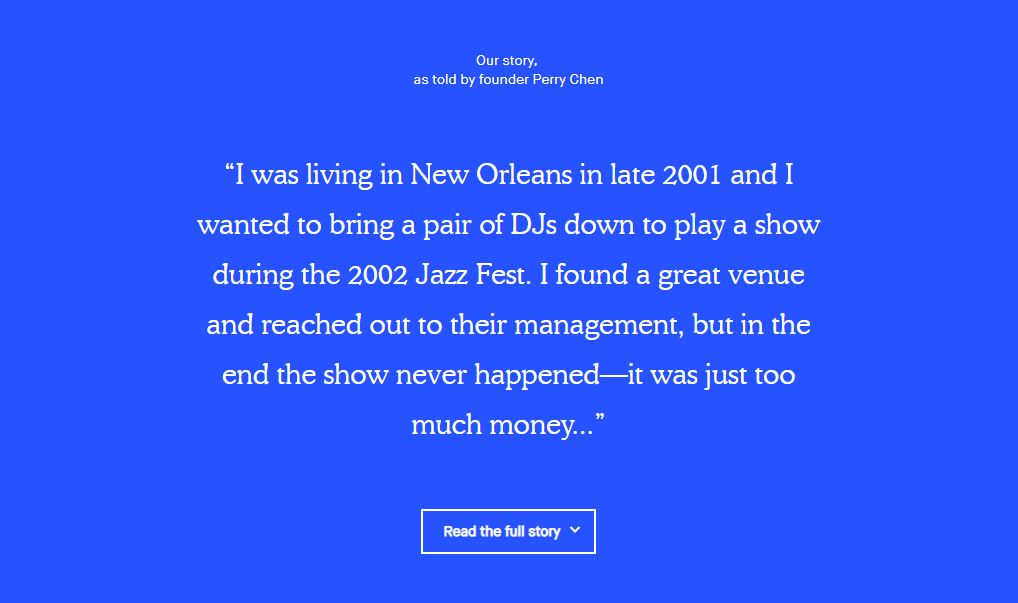 Once you've provided your "what" in the about us section, you can now explain your "why". You do this with your mission statement. This tells customers, suppliers, journalists, influencers and the general public what your purpose for being is.
The golden rule of a well written mission statement is to keep it short. There's no bigger turn off than reading paragraph after paragraph of a company's mission when it could have been explained in a sentence. So keep yours to one or two sentences.
There's no harm in discussing your mission or values in greater detail, but make sure your mission statement is displayed first. And if a journalist copies and pastes this into an article, that's a big win.
Here's Ikea's mission statement, which gets the point across very succinctly.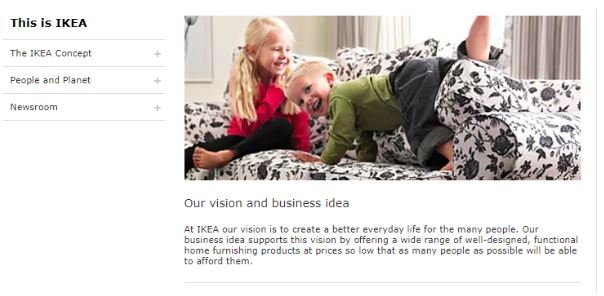 Provide a bio, short resume and headshots of your senior team members. Include contact details and social media accounts. Here's how Prezi have done this with their press kit.

Recognition, awards and data
Include links to all the media coverage that you've won. Don't worry if you haven't won any coverage yet – you can create this once you've gained traction with the press.
The same goes for awards – include logos of the awards you're won, along with the name of the award and the year.
Also include any high level data about your company, such as users or downloads. Here's another great example from Prezi.

There's nothing more frustrating than winning some media coverage but seeing an old logo being used in the story. You can help avoid this from happening by providing a range of JPEG and PNG logos for download in your startup press kit.
Also include images of your offices and leadership team (other than the headshots in the previous section). It's more likely that a journalist will want to use one of these images of your business, rather than just your logo. I love this example from Dropbox, where they've put their images in a Dropbox folder, obviously!

Include contact details that the press can use for inquiries. Don't use a generic email like "contactus". Ideally, you should nominate someone to handle press inquiries and put their email address and phone number here.
What format is a media kit?
There are a few places you can host your media kit. You need to decide whether you want it publicly available or if you just want to share it as and when you do media outreach. Here are your main options:
Host it on your website you anyone can find it

Host it in a Google drive and send the link to journalists when doing outreach

Host it in a zip folder and attach it to emails when doing outreach
When do I use a media kit?
Whenever you send out a press release release, you can also include your press kit to provide full details of your company. It's also extremely useful when applying for awards and positions at conferences, as organisers will need to know this information. And it can be used to support any other type of PR activity, such as pitching for guest articles or product reviews.
Lasly, don't confuse a media kit with a press release (which can happen). A media or press kit won't by itself generate press coverage. Its purpose is to support your pitches to journalists and other PR activity.
So to make things as easy as possible for a journalist to find "on brand" information about your company, by following the above steps on how to write a startup media kit.
---
Chat With Our PR Specialist!
Interested in finding out more about how we can design a PR strategy to support your business goals? Send us a note using the below form and our PR specialist will be in touch to arrange a chat.