We're all aware of how time consuming tracking down a journalist's contact details can be.
Whether you're looking to get some valuable media coverage for your business, or simply build a relationship with a powerful industry ally, making the right choice of journalist to contact is crucial.
Meanwhile, if your company is intent on growing, you're likely to want to form various connections with prominent tech-industry influencers as and when you need exposure to different audiences.
For this reason, we've compiled a list of some of the most influential tech writers in a comprehensive tech journalist email list below.
Once you've found out which tech journalist to contact, you can learn more about the best ways to contact journalists and improve your chances of getting media coverage with our Ultimate Startup Press Release Guide.
Download Our Tech Journalists Email List Here: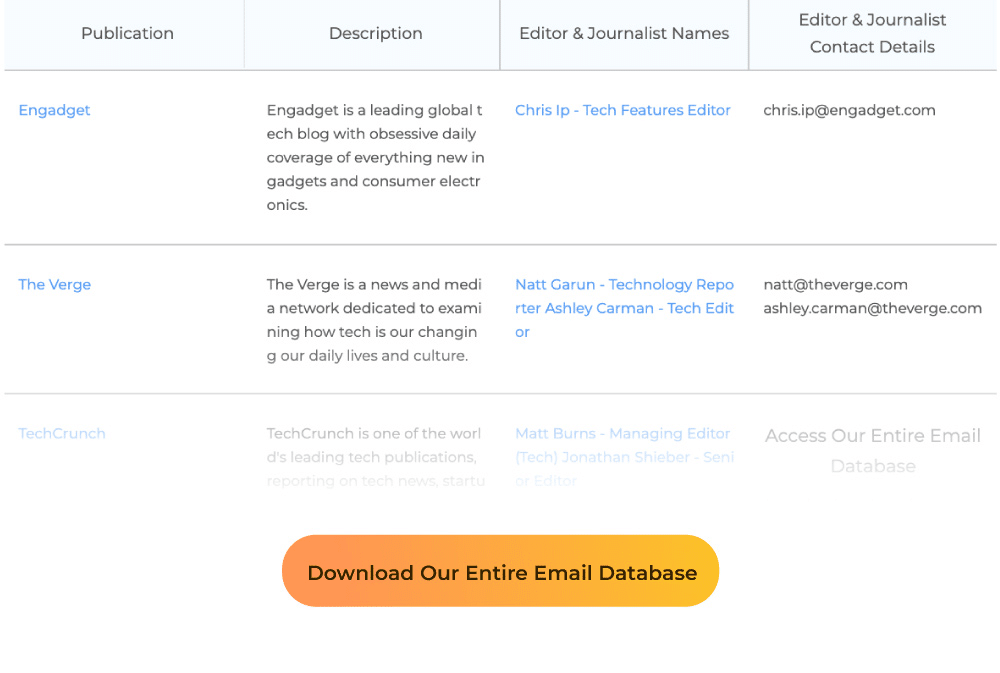 ---
Chat With Our PR Specialist!
Interested in finding out more about how we can design a PR strategy to support your business goals? Send us a note using the below form and our PR specialist will be in touch to arrange a chat.